The fact that eBay stepped into the E-commerce market 25 years ago may seem difficult to comprehend. We shop a lot differently now, people start legit businesses, and there are a lot of changes going on. There is proof that eBay has generated billions of dollars in sales during this time period through its Ecommerce site.
Thanks to eBay's ability to turn the world into a global market, small businesses have reached a far broader customer base. With this particular marketplace, you can sell nearly anything you wish to anybody, anywhere at any time at all. If you run a small online business or an income-generating day job, you can benefit greatly from using this platform. In spite of the fact that your company generates major revenue through the sale of the products listed on eBay, one thing that cannot be understated in both scenarios is the role that inventory management plays in that process.
Online and physical retailers both face many of the same challenges, headaches, and difficulties. Let's look at how you can use eBay Inventory Management Software to overcome those problems and ensure that you provide quality service to your clients.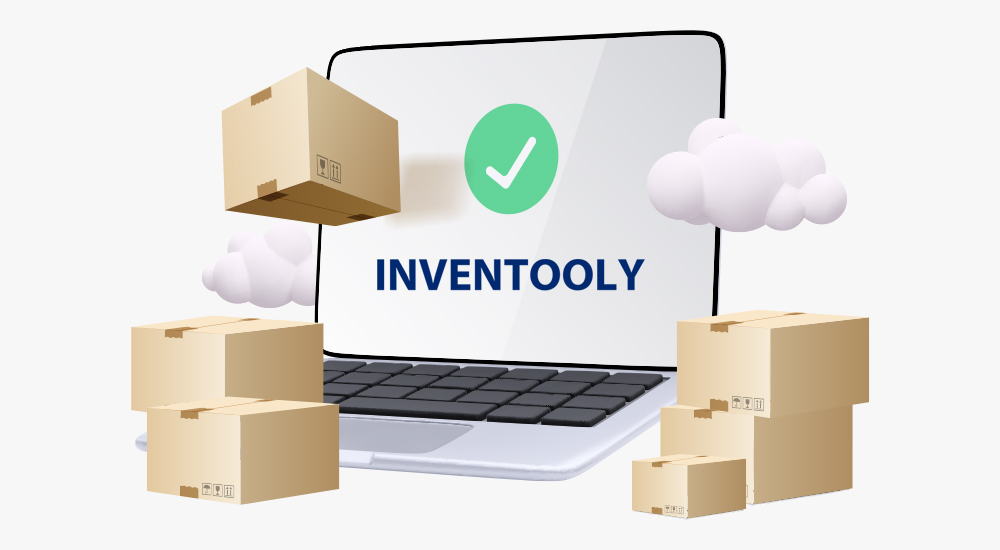 Managing your eBay Inventory Management Software
For keeping track of the items, you are selling on eBay. There are a number of options available. In any case, a truly efficient eBay inventory management system will consist of three basic components:
Management of physical inventory
Management of data
Managing the sales process
You need all of these elements to make sure your inventory management program works properly and get an accurate picture of the state of your business.
Management of physical inventory
Physical inventory is the most obvious place to start in eBay inventory management. Physical inventory management ensures that your customers can buy items when they are ready and that you will be able to sell more items. Depending on how many items you stock, this has an impact on your warehouse and transportation costs.
The following three things should be considered when implementing a physical inventory management program:
SKUs identifier
Location of warehouses
Audits of inventory
You can easily track your inventory with SKUs, which are alphanumeric codes in your eBay inventory management software. An SKU is an acronym meaning "stock keeping unit." SKUs might seem random at first glance, but they contain valuable information that will help you keep track of your products.
There are several ways by which SKUs will benefit you in managing your inventory. In short, the following are three challenges that face every business: inventory levels, efficiency, and replenishment.
In the same way that stock levels are calculated for other storefronts, they are also calculated for eBay businesses. In order to avoid carrying excess stock you don't need, you need to understand your stock levels, so you can avoid carrying excess stock. Furthermore, it ensures that you do not run out of products your customers want, which will allow you to make more money.
Your warehouse staff can better fulfill orders when they are aware of SKUs. By providing easy-to-find SKUs in the warehouse, a smart warehouse design will not only improve the speed of order fulfillment and shipment. Furthermore, properly filled orders will be less likely to be returned as a result of an incorrect order.
In addition, SKUs enable you to keep track of whether you need to replenish certain items. You can monitor your stock levels by SKU and automatically reorder items when certain conditions are met by eBay business management software. In this manner, you can avoid running out of items that are in demand.
In all too many cases, companies fail to consider the impact of their warehouse locations on their business operations. E-commerce businesses online and traditional retailers alike must consider warehouse locations.
Purchasing warehouse space is always driven by the cost of real estate or rental prices, but the physical location is just as important. If your warehouses are strategically located, you can increase the efficiency of your shipment operations. In general, companies tend to want one massive warehouse located close to their corporate headquarters. From a practical standpoint, this would make sense. In terms of management, it is much easier to manage things if everything is located at one central location, close to your headquarters.
However, it is important to note that shipping to various parts of the country (or globe) may be more difficult due to simple geographical challenges.
Maintaining a regular physical inventory audit is crucial for maintaining a well-managed inventory. If you cannot conduct a physical count, then utilize inventory management software to count stocks. By analyzing your warehouse's performance with eBay inventory management software, you can identify potential problems in advance and optimize them to maximize efficiency.
Management of data
eBay's stores are largely online, so when inventory management comes up, most owners think of management of data related to product details. Such as in which rack what product is stored and where it was and who is the supplier etc. The management of data in this area can encompass a range of diverse issues. The overall objective is to improve decision-making by better understanding your stock levels.
To help you track your eBay inventory data, here is a list of some of the most effective methods.
Calculations on spreadsheets
Small eBay retailers may benefit from this strategy due to the small number of products they have to sell. You can find a wide range of spreadsheet software programs today that are user-friendly and which you can use at a low cost.
Using spreadsheets isn't as convenient as eBay inventory management software because they don't give you as much functionality. Smaller sellers who don't sell many items may not find this to be a significant drawback. On the other hand, if your business is high volume, then the spreadsheet may not be the best solution.
There is a higher chance of errors in spreadsheets because data is entered manually into the spreadsheet.
Inventory management software
Numerous industries benefit from inventory management software, and as a store owner at eBay, you can also benefit from this technology. Many processes are automated when you use the best eBay inventory management software to organize your inventory. However, the spreadsheet is susceptible to many human errors, and constant human input is required to make it work.
Stock management software, for instance, can notify you when stocks are low or when orders need to be filled. You will also get access to an array of analytical insights into your company's performance.
Using Selling Manager Pro provided by eBay
The selling manager system on eBay already provides inventory management but at a monthly cost of $15.99. You can, however, upgrade to eBay Selling Manager Pro for $15.99 monthly and gain access to more sophisticated inventory management tools.
In addition to monitoring inventory levels and scheduling replenishment, this advanced option allows you to perform other tasks. Inventory management software for eBay pro has the disadvantage of not supporting third-party applications. This means that you will not find this to be helpful if you monitor inventory through third-party tools.
Managing the sales process
To manage your eBay inventory effectively, you must take into account your sales management. In order to increase sales, sales management can be used in a number of different ways, such as:
Moving slow-moving stocks
The data analysis and inventory audit that is done physically will assist you in identifying the items that are not selling rapidly. You may then be able to develop a plan for eliminating these dead stocks from your inventories. Providing these items with a discount, bundles, or selling them as clearance items may be the way in which you promote them. Regardless of the approach to be taken, the objective is to get rid of the inventory that is not driving the company's revenue.
Take advantage of trends and capitalize on them
You can also identify trends earlier when you understand your inventory. This allows you to take advantage of new opportunities. The data collected over time will help you identify which product is selling well with your inventory over time. Thus, if a demand increase occurs before your inventory is adequate, you will be better able to ensure that your inventory is sufficient.
In addition, you will be aware of when to avoid re-purchasing items that are nearing the end of their season.
Useful eBay Inventory Management Software Tips
No matter which e-commerce sales channel you use, if you fail to manage your inventory correctly, you can experience a significant amount of error. If your business experiences a loss of money, damage to customer relationships, or even closure, it could result in a loss of customers. Fortunately, you can avoid these problems by installing an inventory management program and integrating the following methods into your software. In addition to generating more sales, these eBay inventory management software tips will allow you to remain competitive and ahead of your competitors.
Make sure you're up-to-date on eBay's policies
There are different policies associated with each online marketplace that should be taken into account. It is possible to violate one of these guidelines without even realizing it, which may result in the loss of your listings or other penalties.
When you oversell your products and receive many complaints, eBay may revoke your status as a "top seller." They have a very severe approach to negative reviews. In some cases, eBay will either have to remove your listings or hold back your payments until you resolve the issue if you are out of stock or a customer receives the wrong product.
Make sure you stay on top of the changing environment
There is a chance that the price of an item on eBay will change throughout the day, as eBay operates as an auction. In a market where selling prices often change, you could find that without staying on top of things. It has a significant impact on your inventory. For example, you may lose money if the price of your product falls below its actual value. In contrast, raising your prices might result in decreased sales and an increase in inventory levels. Make sure to monitor prices and listing information at all times to ensure things are perfect.
Change is not something to be feared
If you are just starting out, your organization system is likely to be very rudimentary initially - regardless of whether you are selling on eBay or another platform. Some small business owners sell on eBay on their premises, which could mean that you are storing your merchandise in your basement, garage, or shed.
Changing things up as necessary to best suit your more complicated and extensive product offering is not a problem. The feeling of relief that comes with finding a system that works for you can be a tremendous relief in itself. On the other hand, you might find that your stock-keeping system grows obsolete as your sales and inventory increase. Inventory management software becomes a necessity in this case.
Products Available as Bundles
Among the features of eBay's marketplace is the ability to bundle products, which can be very helpful for the management of inventory. It is possible to bundle products for sale with this feature, enabling you to move less popular products alongside your more profitable products. Furthermore, this is helpful if you have overstock items in your warehouse that you would like to dispose of in order to accommodate new products.
The kitting of products is one method of managing inventory in e-commerce that offers a number of benefits in addition to inventory management. As a result, customers are more likely to buy more products through a kit if they feel like they have gotten a good deal. Additionally, they lower your shipping costs since multiple products can be packaged together and sent as a single entity. All the while, you can remove the products that are not selling well individually from your inventory a little faster.
It is much easier to manage inventory levels when you bundle products. The downside is that managing inventory can become complicated as well. Kits get treated like single sales, so you have to deduct the right amount from each item to make the kit work.
Make use of a labeling system
It is important to locate an item quickly on your shelves after it sells. It is also necessary to label your products to ensure that they can be identified for inventory management purposes. In order to keep your inventory organized, you will be using bins or shelves, which will require labels.
Depending on the marketplace, you may be assigned a product identifier using a number called a Product ID or an SKU for the product. If you want to create your own number, you can create it via the Custom Label field on eBay. eBay does not assign these numbers automatically. There are several numbering systems you can use to keep track of your products so you can decide which works best for you. As a result, you may wish to reuse the same SKUs across several marketplaces in order to simplify things. Multi-product SKUs can not only be mapped to the same product through inventory software, but you can also easily manage your labeling system with it.
You can get a little complicated with inventory management when trying to maintain the right amount. You can lose sales opportunities if you have too little stock on hand because too little stock can disappoint customers. You bind up money and resources that could be used for other purposes if you hold too much stock. The cost of overstocking can be high if you have too much inventory, for example.
Utilizing inventory management software will help you avoid overstocking. The software can predict when to restock your inventory by monitoring stock levels and sales velocity. When restocking smaller quantities, you don't have to guess as much, so you hold them with more confidence. We will not need to order additional stock unnecessarily, so you will not have to.
Conclusion
Whether you operate a traditional store, sell online through eBay, or only use eBay for your business, you can't overlook the importance of eBay inventory management software. Companies lose sales and stock up on excess products due to poor inventory management practices. It is possible to convert your eBay business into a top performer in no time by following best practices for inventory management. That is only possible if you utilize inventory management software.