Have you ever thought of the fundamental source of your e-commerce business growth? Your answer can be a digital marketing strategy, online presence, or financial capital. They all do matter, but the core source of business growth is the inventory management system.
As your business progresses by receiving high sales volume and expansion in different markets, it becomes difficult for you to meet order fulfillment challenges. If you are handling your inventory system manually at a specific time, it will be out of your control to manage inventory challenges.
Manual handling of the inventory system can cause multiple problems, and the chances of committing errors increase at specific points. Therefore, you need an inventory management tool that automates your inventory management systems.
There are significant benefits of using inventory management software which we will discuss in this article.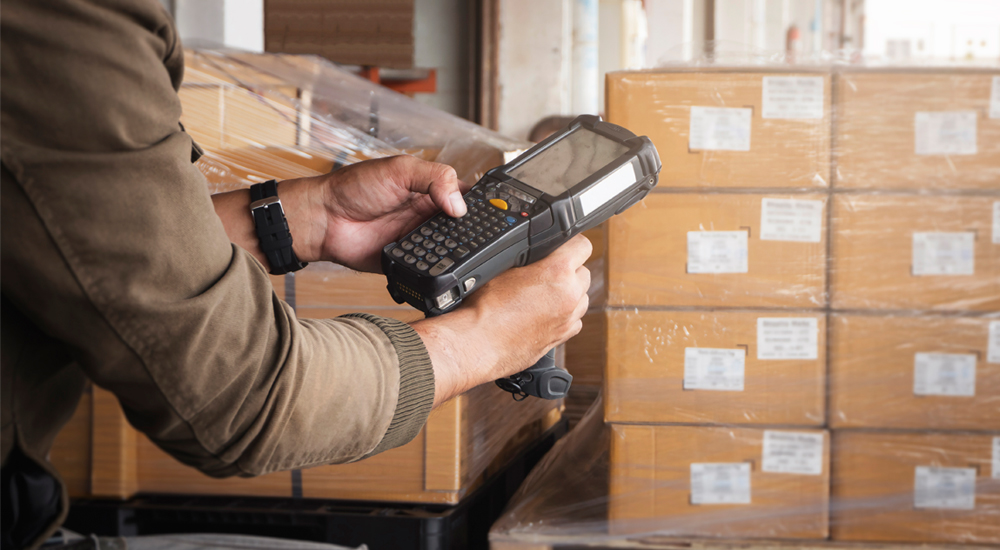 Inventory Management and Why It's Important?
Inventory management is all about tracking the acquisition, storage, and selling of your business products at any moment. Once you know where the products are placed and their total stock levels, you can manage your inventory precisely. When you learn about everything set in your inventory, the momentum of business transforms to new levels.
The inventory management tool enables you to track the available inventory levels across all warehouses (booked stock, available stock, and stock requested from suppliers) and ensure that you never run out of stock. Moreover, it provides demand forecasting that alerts you to avoid overstocking. The orders are also processed speedily, which saves your time.
Overselling can be prevented by using inventory management software. Through this software, you can make better decisions regarding stock levels as the business owner.
Let's explore the benefits of using an inventory management tool.
Benefits of Using Inventory Management Tool
Following are the benefits of using the right inventory management tool:
The most lucrative benefit of inventory management tools is automation. Through automation, human errors are minimized, and your endless hours are saved. You can automate your inventory management system with minimum manual effort.
Automation helps to witness your current inventory levels and updates the inventory system once the sale is made. You can have accurate forecasting and avoid overselling.
Most importantly, the best inventory management software provides you the real-time location of your current stock placed across multiple sites. If you have a vast business setup, you will know the worth of this tool in terms of a high return on investment.
Inventory Forecasting for Peak Seasons and Holidays
Every seller wants to undertake maximum sales during the peak season and holidays. But how can you predict exactly how much stock is needed and what will be the number of orders I will receive.
You can have accurate demand forecasting based on historical and seasonal data at any time frame through inventory management software. Once you have precise demand forecasting, you can plan your sales and future stock levels to meet customers' demands.
Avoiding the Problem of Overselling and Stock Outs
Overselling is one of the significant challenges certain sellers face in their operational journey. If you cannot effectively handle your inventory stock, your products can quickly run out, leading to stock out.
Your customers will run if you face these kinds of overselling or stockout problems. All of your marketing budget and cost on customer acquisition will be of no use if these problems arise. More importantly, modern competitive e-commerce landscapes like Amazon and Walmart can suspend you under these circumstances.
The inventory tool will manage your inventory system across all of your active marketplaces so you may know when to fill out your stock.
The reports released by the inventory management tool tell you the exact number of stock available for each product. It will save your staff time and make the shipment procedure more fluent. In less time, you can deliver maximum orders. It will save your time and money.
After knowing your sales analytics, the product having low sales volume appears. You can order your inventory stock from the suppliers accordingly to save money from wastage. With accurate data and interpretations, you will know about the products that your customers are buying the most.
Better Inventory Planning
Efficient reporting of your inventory and valuable information boosts business growth. A suitable inventory management software that integrates with all e-commerce marketplaces is best as it delivers you accurate information and a comprehensive overview of your business progress.
These things lead to business growth as you have control over inventory; you know the number of orders and when to fill your inventory.
Improving Supply Chain Management
The supply chain is the most critical part of any business and is complicated to handle effectively. Having an inventory tool, one can apply a diversified supply chain strategy. You can develop relations with different suppliers, which means you don't have to wait for the product deliveries for a long time.
You can place orders to suppliers in advance during the peak seasons, which forecasting tool will alert you before. Overall, your supply chain smoothens, and your business grows.
Customer Experience Improvement
Customer experience is improved to a great extent if your stock levels are correctly maintained by the use of inventory management software. You can deliver orders fast, and customer satisfaction will escalate—customer service like this increases customer loyalty to your brand.
Business relationship with customers glorifies if the inventory management system is optimized. The profits increase as you will witness more influx of customers.
Coordination Improves between Locations
Having multiple warehouses means you have to manage inventory across multiple locations. The inventory tool is effective in improving the coordination between these locations. Improved coordination implies that costs are reduced, time is saved, and more orders are delivered on time.
The inventory tool will provide information on every product availability in warehouses. After completing the orders, the stock levels are automatically updated.
Conclusion
E-commerce businesses face multiple challenges in their business journey, and the most dreadful challenge is inventory management. If you are handling your inventory manually, at some point, managing inventory becomes very difficult.
Suppose you want to constantly scale your business, then using an inventory management tool is important. The tool will manage your inventory in all aspects and automate your supply chain processes. In this article, a few benefits of using inventory management tools are illustrated. If you are handling an e-commerce business, use inventory management software to make your business profitable and reduce costs.
FAQs
What are the 4 types of inventory management?
Raw materials
Works in process
Repair and maintenance operations goods
Finished goods
What are the 3 major inventory management techniques?
Pull technique
Push technique
Just in time technique
What is the best tool for inventory management?
Inventooly is the best inventory management tool capable of handling every task of inventory management and refining your supply chain.