Multichannel inventory management
All You Need to Know About Multichannel Inventory Management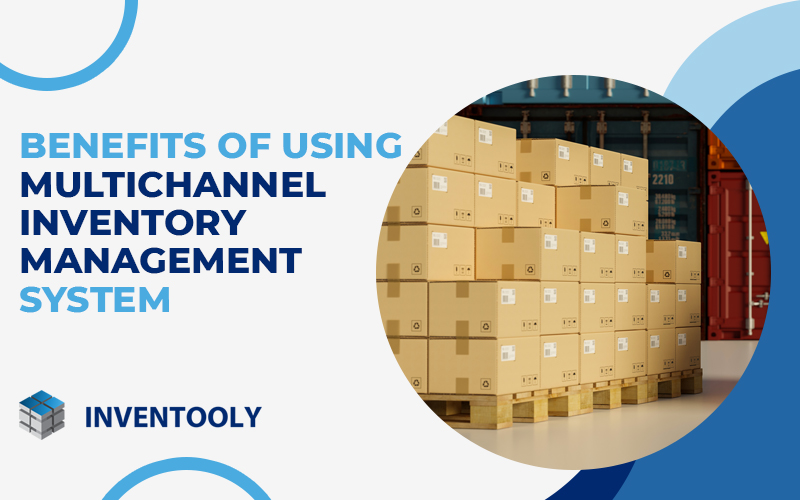 A business loses 1.75 trillion dollars every year due to inventory errors, and the chances of inventory errors increase when it expands to multiple channels. Companies today that sell across several channels and/or manage inventory across multiple warehouses must implement multichannel inventory management. We'll examine what it is and the challenges it involves and solves for business owners.
What Is Multichannel Inventory Management?
Accounting and tracking multichannel inventory, which is stock stored in multiple locations and sold in multiple channels, is the function of multichannel inventory management. Multichannel inventory management encompasses both online marketplaces and retail stores.
Managing inventory is crucial for businesses that sell tangible goods. The goal is to keep the ideal number of products on hand to provide a top-notch shopping experience for customers. Maintaining accurate inventory can be difficult if you sell your products online or at one location. Inventory management becomes more complicated when you sell through more than one channel and are more prone to errors.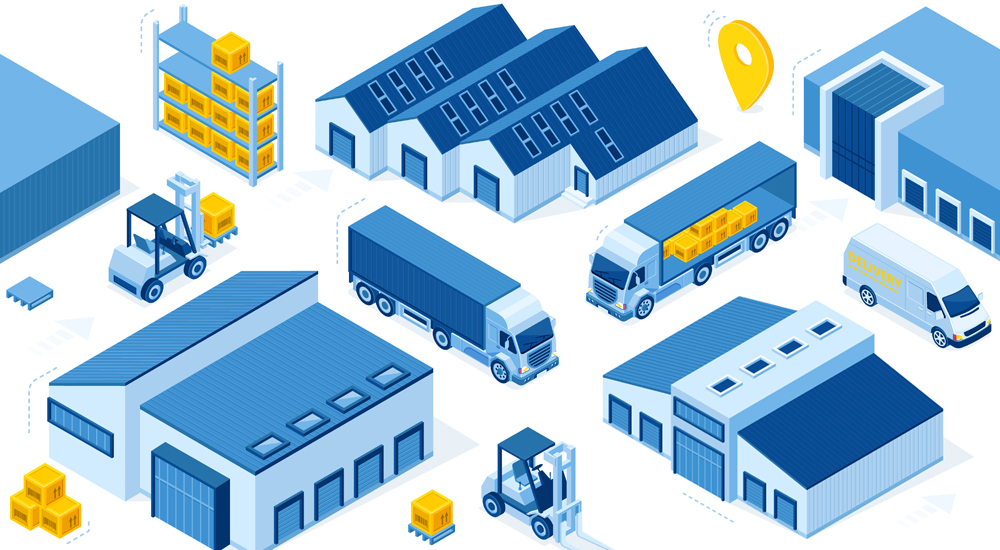 6 Benefits of Multichannel Inventory Management
The benefits of using a system that updates inventory automatically across selling platforms and warehouses go beyond just keeping you well organized and saving you the headache of making updates yourself. You can improve profitability by using multichannel inventory management.
Ensures that merchandise is not overstocked or oversold
Inventory problems can lead to delays in order fulfillment, upset customers, and even lost profits if you refund customers, and they shop elsewhere if your inventory is inaccurate. Deadstock or overstock of certain items that you have to store can also result from not knowing how much inventory to keep or the demand for your products in the marketplace.
Software that manages inventory across multiple channels automates this process. By storing your products in a central database, you guarantee inventory accuracy. Consequently, your products can be sold from any location where the same inventory is kept.

A multichannel inventory management system permits sellers to check inventory across all sales channels they are using and view warehouses. Furthermore, you can see how much inventory you have in real-time as your store sells.
Therefore, stock inventory can be viewed in real-time, and information can be gathered in real-time about what items are stocked and what products need to be restocked.

Every ecommerce business relies on data to succeed. As an e-commerce seller, you must understand which products are in demand to optimize inventory and order fulfillment. Knowing which items don't move should be part of your inventory management. Also, you should know how your inventory varies by season, trend, and sale. This will allow you to anticipate demand and plan ahead for special events. Such as, you can look at your restocking needs before Black Friday, analyze past sales data to predict what items will sell the fastest, and then prepare your inventory accordingly.
Additionally, data and insights allow you to make faster and more informed decisions to seize new opportunities. It might turn out that sales of a certain item on the West Coast are far higher than sales elsewhere, and you decide only to store that item in nearby warehouses of that area.
Enhances customers' experiences
You need to consistently provide the same quality experience on your own website, on eBay, in your brick-and-mortar store, or wherever your customers shop for your product. It would help if you had a multichannel inventory management solution that allows you to stay up to date, whether your business is conducted online or in a brick-and-mortar store.
Increases your business's growth potential
Your business can grow in numerous ways, such as adding more products, selling on more channels, working with more vendors and manufacturers and storing your inventory across multiple channels. You can expand any of these ways, but it will be much harder to manage inventory manually.
Inventory Management Problems Associated with Multi-Channel

Inventory that is inconsistent or not listed
The real-time updating of inventory is a necessity for every eCommerce operation moving forward. This is especially true in multichannel situations.
In contrast, customers are left with out-of-stock or out-of-date products if they don't auto-sync your inventory.
I can see why this one thing is so critical. Getting it right makes a world of difference to how your customers view your reliability. What do you think: will customers trust your brand more if your stocking information is inconsistent?

Inconsistent logistics when it comes to shipping
When you sell across multiple channels without inventory management software, you will experience additional logistical tedium. In a multichannel strategy, shipping labels from various carriers are often printed and arranged.
Ideally, purchase orders should be imported into each platform, shipping costs should be analyzed, and the best carriers should be utilized. If you need to select each carrier's least expensive shipping option, it becomes even more challenging (and inefficient).

High order defect rate (ODR)
Inventory storage systems that do not integrate your different warehouses can lead to under-stocking and bad data quality, in addition to reducing your efficiency. Orders can be canceled, shipments can be incorrect, or deliveries can be late if there is no inventory control. The performance of your sellers will suffer if these get out of hand. Amazon suspends sellers if the ODR goes above 1%. Walmart and eBay have 2% thresholds.

In US retail each year, out-of-stock items cost $634 billion. Typically, this is caused by a typo, an incorrect entry, or a lack of software. Phantasm stock, or stock listed on an inventory system as being present at a storage location when it is not, is a major contributor to this problem.
The decentralization of our marketing channels and our inability to update our inventory in real-time becomes even more problematic if we decide to promote a product that's low in stock. You may have to cancel orders or suffer other stockout consequences if items sell out on multiple channels at once.
8 Simple Tips for Multichannel Inventory Management in Ecommerce Store
Here are eight tips for managing multichannel inventory effectively in your e-commerce store

Organize your inventory in a central location.
You need the goods to reach your customers quickly and with as little fuss as possible when the orders begin to come in. In order to streamline your process, you must have a centralized view of your inventory, as you cannot know where items are or what they are.
To simplify workflows and ensure you provide exceptional service to customers, make sure you specify from which warehouse orders are fulfilled. Be sure to include your physical stores as well. Make sure your team has visibility into inventory in warehouses and stores and that your staff keeps track of products on shelves as well as in warehouses to maximize sales. A multichannel tool for inventory management or software can prove to be quite useful when maintaining a centralized view of your inventory stocks.

Your product database must be structured correctly if you want to be successful.
In order to get the most out of your multichannel management software and report output, you need quality data. This means your systems and sales channels must have the right data structures.
Here are some points to keep in mind:
Each item in your inventory should have a single, unique SKU
Assemble your kits and bundles correctly
Size and color variants should be handled correctly
Learn about the different types of units you might be buying and selling - maybe pallets, crates, cartons
Make sure your entire team is on board.
Store and warehouse managers aren't the only ones who need to manage inventories. Keep your team on track by making sure they understand the processes involved. The sales team must be able to report any inconsistency found, for instance. Otherwise, you could end up with more problems and lose sales.
Document your processes, so everyone is on the same page. You should document the right procedure for receiving products, processing orders, dealing with conflicts, handling stock outs, and any other important workflow at warehouses.
Developing your team. Courses might be offered in person, through webinars, or by providing a knowledge base. Be aware that everyone may not understand what you wrote down. To be sure you have explained each step to your team well, it's always a good idea to go through each step with them and ask them if they don't understand anything.

Inventory forecasting best practices are important to note.
Overstock is a common issue in retail. Having fewer products stored in your warehouse means more cash in your bank account, but it also means more stockouts. Knowing when and what is coming on its way is the best way to reduce this risk.

Upon receiving orders, promptly process them.
Your inventory system should be updated immediately when a new shipment delivery arrives. You still need to know if you have stock and where it is, even if you are not planning to add it to your web store. The discipline required here is key when you're managing employees, incoming deliveries, and managing orders from multiple suppliers. However, if a product is sold before it has been entered into the system, the situation becomes far more complicated. Saving yourself time and headaches, in the long run, is one of the advantages of entering receipts immediately.
Receiver error can be reduced with barcodes.
Barcodes can be extremely helpful in reducing inventory errors, especially if you have a large turnover in your inventory, lots of sales, or products with similar names.
You only need inventory management software and a barcode scanner to implement barcodes on your products. You can then print out barcode labels for each item and attach them to delivery when you receive them from a supplier. If you scan the labels on the screen, the numbers appear as if you were typing them. You no longer have to type numerical errors! Please make sure that your warehouse barcodes match the ones you input into your ecommerce platform, or you can easily become confused very fast

For an accurate inventory, perform weekly cycle counts.
An error will always creep in no matter how carefully you manage your multichannel inventory. Maintaining a regular reconciliation of your real-world and digital inventory is essential. Do cycle counts every week, where you spend some time checking on several categories of products. Preferably, those categories are kept close to one another to ensure efficiency. As a general rule, cover all products at least every four weeks by continuously counting.
Keep track of your returns.
For successful inventory management, it is important to follow a well-defined return and receiving process and record the reasons for returns. You may need multiple processes in place depending on the platforms you sell through: for example, an Amazon FBA order will be handled differently than an eBay order, which will be handled differently than order from your own online store.
What is Multichannel order management?
A multi-channel order management system helps businesses enter, process, and fulfill orders captured in both online and offline channels. A multi-channel order management software provides real-time access to the same data for customers across all channels, so they can communicate and shop in a seamless manner no matter what channel they use. In other words, one system should provide consistent information, ensuring information is from a single source.
What is Multichannel inventory synchronization?
Inventory synchronization across all sales channels provides real-time information about inventory, customers, products, and orders. A business must first determine how it wants to show availability channel by channel as part of multichannel inventory sync. After step one is completed, step two involves letting the sync process run its course. Is inventory availability consistent across channels, or is some inventory more or less available in certain channels?
Inventory synchronization across channels and warehouses within an organization's goal is to ensure inventory availability across various channels and warehouses. Inventory availability is reduced and updated as orders come in from various channels throughout the day. Inventory will accumulate in the warehouse as it is replenished, and out-of-stock and low-stock items will rise as they are stocked.
What are the benefits of multichannel inventory synchronization?
The following concerns can arise if an inventory synchronization system is not efficient and real-time:

Oversells and undersells become more common in your business if inventory sync is not there.
Lack of availability or out-of-stock issues leading to longer response times.
Multichannel inventory management with Shopify
Shopify is the leading cloud-based e-commerce platform that allows users to sell online, at their retail locations, or from anywhere. There's a built-in app for managing multichannel inventory for Shopify users called Multichannel Shopify.
Multichannel Shopify inventory management is made easier with Multichannel Shopify. A merchant can sell in a physical location, through a pop-up shop, on social media, and through online marketplaces, in addition to running an online store. Customers and sales – and consequently, revenues – are spread across many online and offline channels. By integrating all sales channels, merchants can sell their products more easily.
Upon logging into Shopify, merchants are taken to Shopify Home, which provides a quick overview of all sales channels combined. The overview for each sales channel shows how it is performing as well as its features. You can use it to prioritize the things that matter most to your business with a personalized feed of insights, tasks, and notifications. Additional sales channels can be added via left-hand navigation.
In addition to these three sales channels, there are also:

Online Store. Shopping cart and ecommerce website powered by Shopify.
Point of Sale. Using Shopify POS, you can sell in-person using your iPhone or iPad. All Shopify plans come with this feature.
Buy Buttons. You can create an online store with any website, including WordPress, Squarespace, and Tumblr. Available with all Shopify plans.
Conclusion
For any business that hopes to be high-performing and highly effective, multichannel inventory management software is imperative. In order to achieve the best customer experience, retailers of all sizes need an efficient inventory strategy that maximizes the customer journey and balances budgetary constraints.
Developing an inventory management process that integrates multiple channels ensures shoppers get the products they ordered and prevents overstocking and stock-outs.