Woocommerce Inventory Management Software
Small businesses face many challenges when operating online. The fact that you can trade from several e-commerce platforms does not make the process easier.
Your online store should use a platform appropriate for your purposes; WooCommerce dominates the market just to fulfill this purpose. WooCommerce powers more than 28% of online stores. How does the inventory management functionality of WooCommerce fare in the face of scaling manufacturers?
While WooCommerce inventory management software is extremely useful, for manufacturers it is insufficient. This article will cover what manufacturers need to do to sell on WooCommerce successfully. Let's get started on what inventory management for WooCommerce is all about.
How does WooCommerce work?
WordPress plugin WooCommerce enables modern manufacturers to sell online using a free, open-source e-commerce platform. The open-source nature of the plugin allows manufacturers to add modifications to their sites and tailor them to their specific needs, allowing them to have greater control over how their products are sold online.
WooCommerce provides the possibility to sell physical products and software services and digital products. WooCommerce is ideally suited for manufacturers that offer software and installation packages with their products.
It is not possible to have a limit on how many products and images you can display on your website using WooCommerce inventory management. It helps manufacturers take advantage of WooCommerce's flexibility, scalability, and design options. It is possible to set up preferred payment gateways when using WooCommerce. Limiting the payment method to online, you can also set up cash on delivery or check payments. Additionally, the weight and size of the products you sell should be provided.
Automated taxes can also be enabled using advanced features. With the inventory management system WooCommerce, the taxes are automatically calculated when a customer purchases a product. This makes it easy to trade internationally.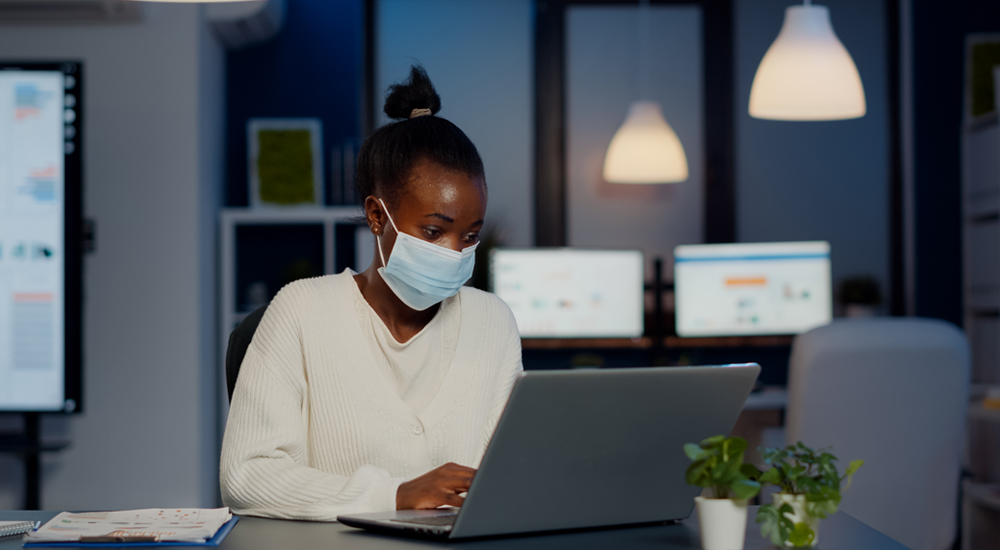 An Overview of WooCommerce Inventory Management working principle
WooCommerce-style inventory management is built right into the platform. Nevertheless, you need to enable Stock Management under the Products Inventory Settings to track inventory. For your stock and inventory to be managed, the inventory management function must be enabled. As a result, the stock status' in the Product Data Inventory box will be the only information you can see if you do not select this option.
To track changes in your inventory without using the WooCommerce inventory management system, you can manually update the stock status. Although it may not be the most comprehensive solution in the industry, it is the most user-friendly. WooCommerce can only track your finished products, as you can see. Manufacturers are going to have problems with this, as they need to be able to track raw materials in addition to inventory.
We will look at the limitations and solutions regarding inventory management WooCommerce before we discuss how to set up your inventory.
Setting up WooCommerce Inventory
If you're only managing finished products, managing WooCommerce inventory is straightforward.
You just need to select WooCommerce from your WordPress dashboard once it is installed, and then you can begin the inventory management process.
The categories into which products can be added are:
Products with simple functionality
Products that are grouped
Products from an external or affiliate source
Variable products
Products with simple functionality
A product will be selected from this inventory variation if it is not available in any of the other inventory variations supported by WooCommerce. Imagine if you were a fashion designer and only sold one color and size of a wedding dress. The only things that are necessary to upload the dress are the product information and marketing material, as it is a simple product.
Variable products.
It might be the case that, of course, selling the salsa gown in one size and one color isn't the best business strategy, so you decide to try something new, such as including several colors and sizes. Here you can create a type of product that comes with different variations from the inventory available on WooCommerce. You can eliminate additional data entry for each product variant by using the variable product function.
Products from an external or affiliate source
The affiliate option is for sites that take commissions on products that they display on their sites. What's the advantage of doing this? Suppose you help artists produce woolen shirts by teaching them the skills they need, but you do not sell the shirts yourself. Instead, you earn a commission from the sale of the shirts. Making an affiliate product would allow the artist to sell the product outside the place where he/she sells that particular product.
Products that are grouped together
Any business that utilizes inventory kitting practices should consider reading this. The grouped products feature on your website can be used to display products in a bundle that is being sold. Please note, however, that all items will be available for purchase individually if they are grouped.
This is the stage to set the stock levels for a product as well as the SKUs, which will help you manage the inventory of WooCommerce. In other words, if a customer picks and chooses from a group of clothing items to create an outfit, he or she can choose what suits his taste. By doing so, you will be notified when stock levels drop with WooCommerce inventory management.
Limitations of Using inventory management software for WooCommerce
WooCommerce inventory management is free. There is no question that you can use this, and the only problem is that it only has built-in functionality for getting control of your store. You will still be required to pay for additional expenses, including themes, your domain, SSL certificates, security, etc.
This additional expenditure can run as high as $1,000 per year based on a rough estimate of all these additional requirements. Based on the more expensive features a website may require, the above estimate is based on the price of the more expensive components. However, you should consider the hidden costs and research them as well. The following are other considerations to make when dealing with the WooCommerce inventory management system:
1. The WooCommerce Inventory Management doesn't support raw materials
The inventory management software that comes with the WooCommerce platform was designed only to keep track of the products that were completed. Many manufacturing companies rely on third-party software to bridge this feature gap, such as a material requirement planning (MRP) solution.
2. It is impossible to track inventory at multiple locations
You may have multiple selling points if you keep inventory in more than one location. You will likely need to track your inventory separately, such as if it is on consignment with a wholesaler.
3. Large databases are inconvenient to manage
Having a growing business can make WooCommerce inventory management increasingly difficult. Third parties handle raw material management and production planning, but you can add finished products to the system. Excel spreadsheets are probably used for this. A common problem with Excel spreadsheets is their tendency to contain errors.
4. Only one product can be updated at a time
Changes need to be made to details about your products, whether it is a redesign or a change in pricing. The current inventory management of WooCommerce does not allow for bulk updates. You must adjust each product individually every time a change is required.
5. This is a tedious and time-consuming process
Considering it is free software, WooCommerce has a great number of features for you. If you want to keep track of your inventory, you will have to devote a lot of time to managing WooCommerce style. Using WooCommerce for this isn't possible without having to implement some additional muscle in the form of a 3rd party application.
WooCommerce is designed primarily to be used by drop shippers. This tool is useful for manufacturing companies that don't have complex manufacturing processes. WooCommerce is still applicable to such businesses, however. You must know that WooCommerce inventory can become a headache if you don't realize some of its shortcomings.
It is unlikely that WooCommerce, or even some other type of e-commerce platform, will be able to assist your manufacturing business in any other way.
Manage your WooCommerce inventory with automation
Managing WooCommerce stores isn't easy. Building a successful online retailing store takes effort and commitment. You have to perform tedious tasks such as inventory management which can take a lot of time. That's why many inventory systems for WooCommerce store management streamlines work. Many experts have highly recommended them.
However, what is the best software to choose? To demonstrate how their use can help you make better decisions, we are presenting you with a pros of inventory management.
What Are the Benefits of Having an Inventory Management Plugin for WooCommerce?
The management of inventories takes a lot of time and is tedious. The person may end up getting distracted can make it hard to focus on better revenue-generating activities.
Let's get a more detailed understanding of it by breaking it down.
An error-prone system
Managing store inventory manually can lead to disastrous consequences when one mistake is made. A recalculation of the total would entail considerable time and effort.
A time-consuming process
If you wish to manage inventory manually, you will need to visit all product pages and change the inventory number on each product page. This would require a great deal of time. Especially if your store contains thousands of items, you will encounter this difficulty.
Quite stressful
You are probably well aware that running an eCommerce store and verifying that you make sales on a regular basis can be a stressful endeavor. The stress of trying to keep track of thousands of items on your site should not be added to your daily routine. You also stand to lose your reputation if you let your productivity, and your ability to make more sales, suffer.
What is the purpose of an inventory management system?
In this case, how does an inventory management system help you manage your inventory more effectively? Furthermore, are you interested in saving your time so that you can devote it to more important activities?
Stock items can be edited in bulk
When using WooCommerce inventory management plugins, you can do the same task in minutes as opposed to hours when manually editing stock items. By simply clicking a few buttons, you can alter the prices, add discounts, or add variations to thousands of products at once.
Calculations Made Quickly
The inventory management plugin will automatically calculate and update changes in the inventory levels of your products, so you don't have to do it manually. With the plugin in place, the calculations are done automatically, which saves you a lot of time.
There are several products that you can add
In addition to that, with these plugins, you can easily add several products to your e-commerce store in just one click. There is no need to upload a hundred sets of attributes for a product, and you can call the same process for each product. The only thing you need to do is upload the data to a spreadsheet, and the plugin will handle the rest for you.
Exportation of data
Plugins that manage inventory can export product information that can be analyzed. Then you can edit the document and upload it back to your site at the end so that you can make changes to it.
Conclusion
If you're looking to manage an online store for your small business, WooCommerce is a great option, especially because it is free. In the long run, WooCommerce inventory management by WordPress can be incredibly difficult to maintain because it doesn't eliminate all the possibilities for human error that have the potential to be costly.
Using WooCommerce along with plugins makes managing inventory much easier. It is possible to use more plugins, but adding more plugins just makes it more expensive. We have mentioned the 5 best plugins mainly used for this purpose. We hope this article helps you understand what WooCommerce inventory management is all about and how you can use it in the E-commerce store you set up at WordPress.